CABLE GLANDS, CABLES GLANDS & BUSHINGS, EXPLOSION-PROOF
WAROM – DQM-III SERIES EXPLOSION-PROOF CABLE GLANDS(EX D IIC EX E IIC) UNARMORED COMPOUND BARRIER
• Explosion Protection to 
EN,IEC
• Can be used in
Zone 1,2,21,22
Class 1
Division 1
Groups A,B,C,D
• Ex d, Ex e structure,available in stainless steel or nickel plated brass.
• Dual seal,suitable for both armored and unarmored cable.
•  EMC Cable Gland (360°contact)-EMC tested.
• Provides a seal and an electrical bond on the cables lead inner sheath.
Specification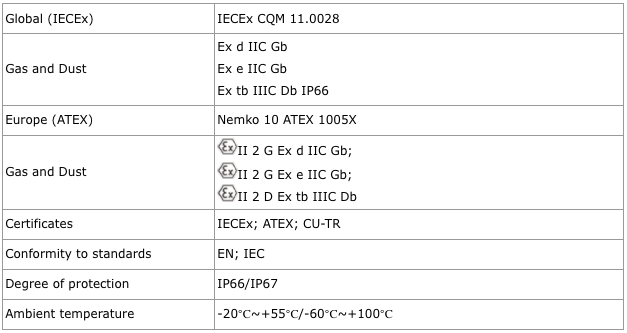 Data