DISTRIBUTION BOXE AND ENCLOSURE, DISTRIBUTION BOXES, EXPLOSION-PROOF
WAROM – BXM(D)53 SERIES EXPLOSION-PROOF ILLUMINATION DISTRIBUTION BOXES (EX D E IIC)
• Explosion protection to
EN,IEC
• Can be used in
 Zone 1,2,21,22
 Class I, Zone 1,2
Division 2, Groups A, B, C, D
• Enclosure for modular combination (Ex d & Ex e).
• Main switch and branch switch are operated with external rotary actuator.

• Internal wiring to the terminal is finished.

•  International brand of explosion-proof terminal blocks.
• Copper-free Aluminium Alloy, powder coated surface.
• Entries plugged. Cable glands on request (see P7/17~19).
• Special requirements on request.
Specification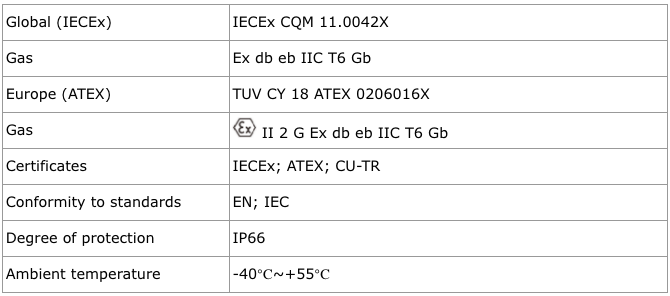 Data