Features
■Reduced weight by changing the shape of the rod cover and head cover.
Weight reduced by up to 15% lighter(ø63-50 stroke)
1.31 kg(New)←1.54 kg(Existing model)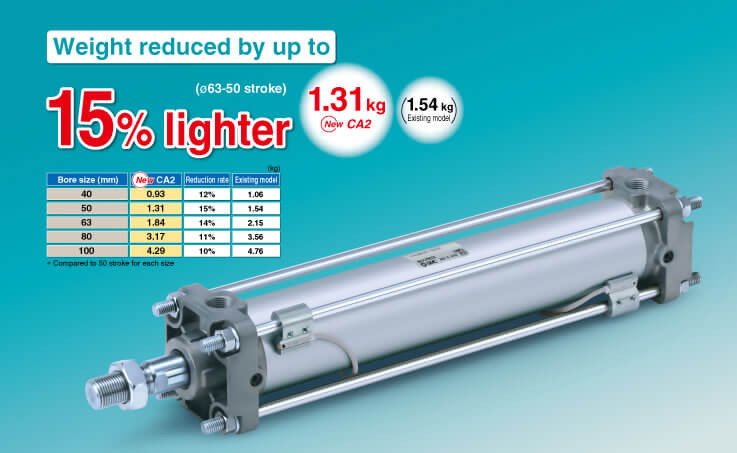 ---
■Easy air cushion control
Number of cushion valve adjustment rotations increased from 1 rotation to 3 rotations.
Fine adjustment becomes easy, ensuring smooth operation at the stroke end.
---
■Various switches such as compact auto switches and magnetic field resistant auto switches can be mounted.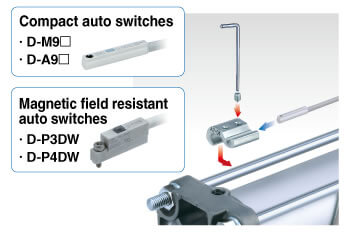 ---
■Made to Order set additionally
Heat resistant cylinder(-XB6)
With heavy duty scraper(-XC4)
Adjustable stroke cylinder(-XC8, 9)
Dual stroke cylinder(-XC10, 11) etc. are added.
---
■Part numbers with rod end bracket and/or pivot bracket available
Not necessary to order a bracket for the applicable cylinder separately
Note) Mounting bracket is shipped together with the product, but not assembled.

---
■Various mounting bracket options
Suitable mounting brackets can be selected for the installation condition.
Improved amount of mounting freedom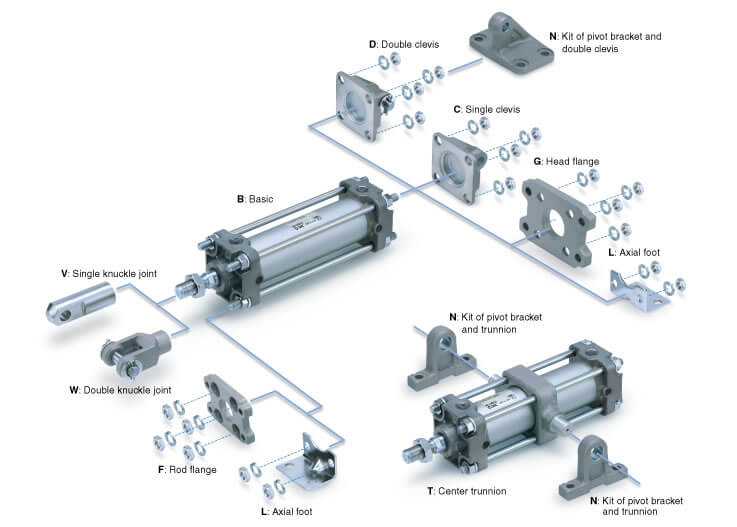 ∗ For details about the clean series, refer to the WEB catalog.