Features
■Reduction in air consumption: Bleed air "0"
Air consumption is reduced with a new original structure.
With this new original structure, running costs are reduced.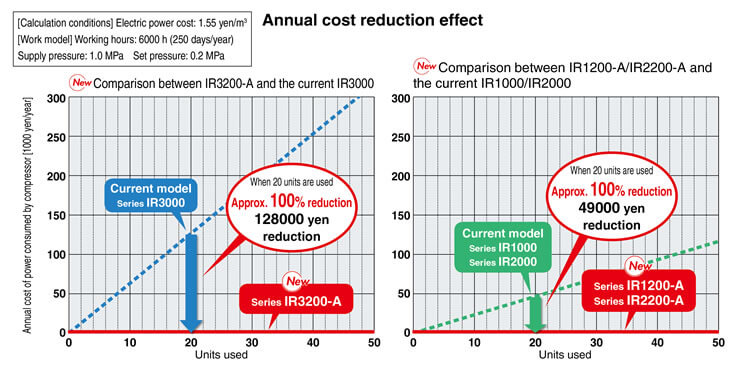 No fixed throttle in the new design.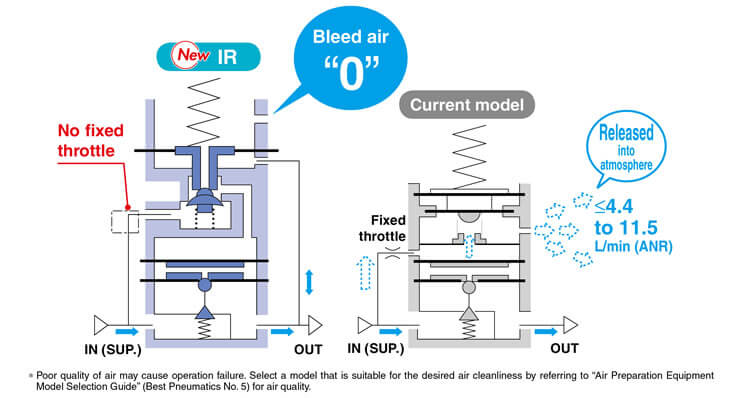 Flow rate: Up to approx. twice (Compared to the current SMC product)

---
■Weight: Reduced by up to
approx. 27%

---
■Repeatability: ±1% (Full span)
■Mounting is interchangeable with the current SMC model.
---
■Exhaust (EXH) directions can be selected. (Series IR3200-A)

Bottom and front exhaust added.