LIGHTING, LOCAL, CAUTION SPOTLINGT FITTINGS
WAROM – BSZD81-C SERIES EXPLOSION-PROOF CAUTION SPOTLIGHT FITTINGS
• Explosion Protection to
EN, IEC 
• Can be used in
Zone 1,2,21,22
Class I, Zone 1,2
Division 2, Groups A, B, C, D.
• Ultra-bright LED lamp, low consumption and long service life up to 50,000 hours, integrated chip control with various circuit protection.
• Synchronous flashing of light fittings through signal lines.
• Enclosure in Copper-free Aluminium Alloy, powder coated surface, yellow (RAL1021).
Specification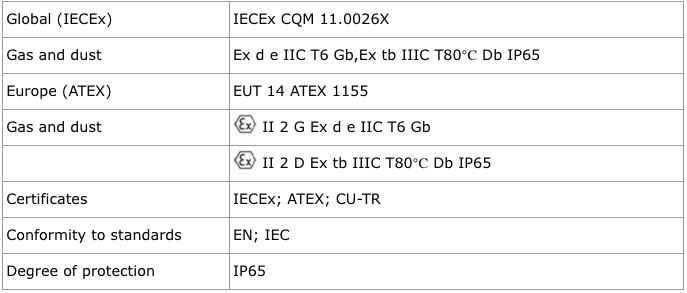 Data