HAND LAMPS, LIGHTING
WAROM – HRD309E SEARCHLIGHT
• Explosion Protection to
EN, IEC
• Can be used in
Zone 2,21,22
Class I, Zone 2
Division 2, Groups A, B, C, D
• Safe and reliable: the product with good explosion-proof performance and antistatic effect, can safely and reliably work in various combustible areas.
• Efficient and energy-saving: LED solid lamp, low energy consumption, high luminous efficacy, long service life, maintenance free and no subsequent usage cost, memory-free battery is recyclable, pollution-free.
• Waterproof and damage-proof: the light adopts whole-sealing craft, applicable in damp and severe atmosphere, special alloy enclosure makes sure the light can resist strong shock and impact.
• Intelligent control: the light is with two kinds of working modes: strong light and working light, switch is controlled by intelligent chip,the strong light and weak light can be changed at random, singlechip control; with battery display and special protection circuit, with protection function of anti-over charging, over discharging and short circuit, reliably protect the battery and prolong the service life.
• Convenient and durable: unique lamp cap; lighting angle can be adjusted within the scope of -45°~ 55°, no lighting dead angle (lighting range of strong light: 800m, effective distance: 300m, suitable for long-distance searching and lighting in large area of close range), light weight, portable type, horizontal type, hang type, magnetic absorption, etc, convenient to use; the switch is with anti-incorrect operation function.
Specification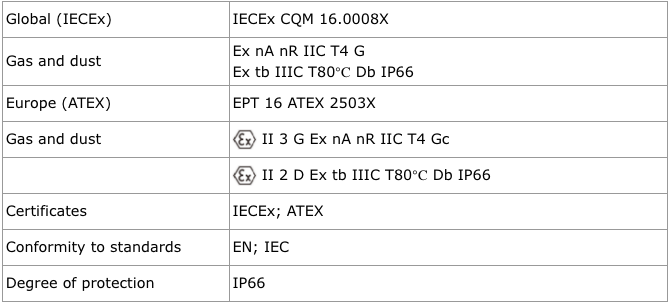 Data