EXPLOSION-PROOF, LED LIGHT FITTINGS
WAROM – HRND95 SERIES EXPLOSION-PROOF LED LIGHTINGS
• Explosion Protection to
EN, IEC
• Can be used in
Zone 2,22
Class I, Zone 2
Division 2,Groups A, B, C, D
• Applicable lamp and power (max.300W).
LED: 40W, 60W, 80W, 120W, 160W, 200W, 240W, 300W
• International brand white light LED, reasonable arrangement of multi LED, high lighting efficiency and long service life.
• Two types of light distribution: spotlight and floodlight, which can be selected on request
• Standard luminaries equip without lens, 30° lens and 60° lens which are optional, please indicate when placing an order
• Standard luminaries do not equip with external lampshade, if need, please specify.
• Low-maintenance due to long service life is up to 100,000 operating hours.
Specification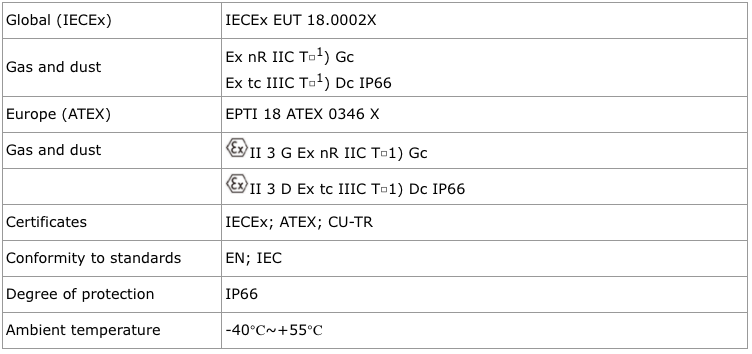 Data