EXPLOSION-PROOF, FLOODLIGHTS, LIGHTING
WAROM – BNT81 SERIES EXPLOSION-PROOF FLOODLIGHTS
-Metal halide lamp (HIE)
-High pressure sodium lamp (HSE)
• Two enclosure types: 400, 1000.
• Type 400: lamp and ballast are of integral type
   Type 1000: lamp and ballast are split type
• Enclosure in Copper-free Aluminium Alloy, powder coated surface, yellow (RAL 1021)
• Both American standard and European standard are available
• Type 400 are supplied without lamp, PHILIPS lamps are recommended.
• Type 1000 are supplied with lamp.
Specification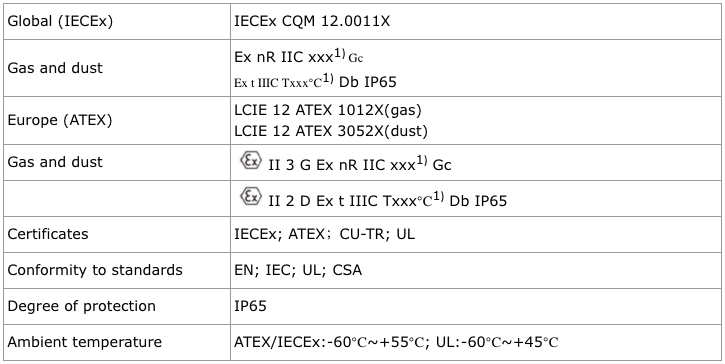 Data