WAROM – BNY81 SERIES EXPLOSION-PROOF LIGHT FITTINGS FOR FLUORESCENT LAMP
• Explosion Protection to
EN,IEC
• Can be used in
Zone 2,21,22
Class I
Division 2
Groups A, B, C, D
• Built-in electronic ballast, wide voltage input, rapid starting, stable performance, power factor≥0.95.
• LED light fittings: Built-in LED driver, wide voltage input, CC-CV (constant current – constant voltage) output, power factor≥0.95.
• Only dual tube light fittings have emergency lighting function.
• End of lamp life (EOL) rectification effect protection.
Specification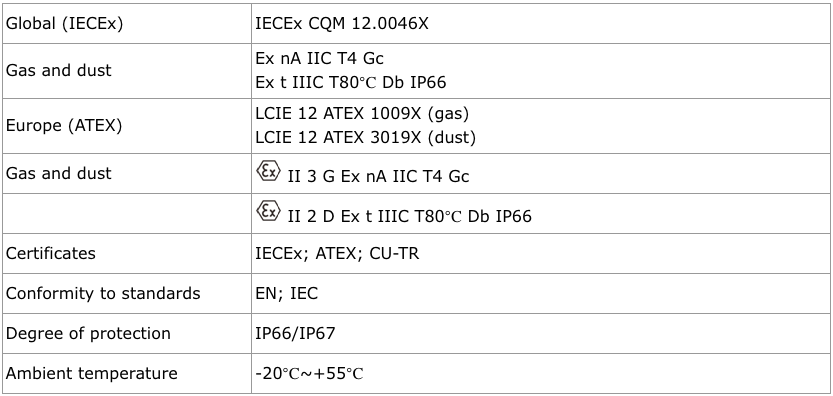 Data