EXPLOSION-PROOF, LED LIGHT FITTINGS
WAROM – HRJ SERIES EXPLOSION-PROOF EMERGENCY LED LIGHT FITTINGS
• Explosion protection to
EN, IEC
• Can be used in
Zone 1,2,21,22
Class I, Zone 1,2
Division 2, Groups A, B, C, D
• Isolated LED lamp compartment, CC-CV (constant current – constant voltage) power controller compartment and terminal compartment; Wind-convection heat dissipation structure.
• International brand white light LED, reasonable arrangement of multi LED, high lighting efficiency and long service life.
• Emergency device with battery pack, charging automatically; when power supply is cut off, the emergency device starts to work; with overcharge and over discharge protection.
• Toughened glass cover resistant to temperature changes.
• Low-maintenance due to long service life is up to 100000 operating hours.
Specification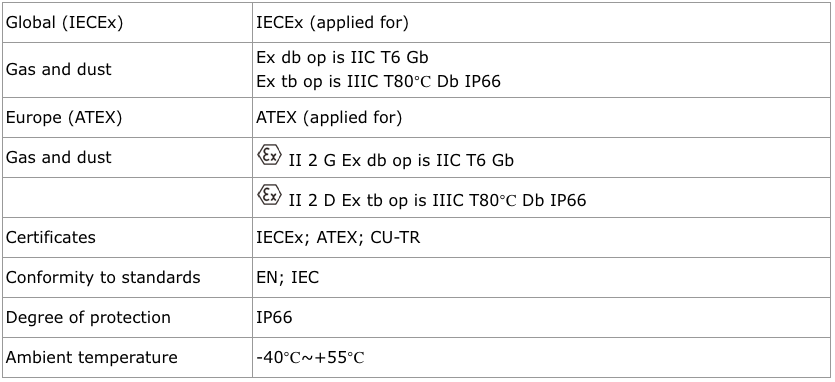 Data