Features
■Reduced weight by changing the shape of the rod cover and head cover.
Weight 10% lighter (ø40-100 stroke)
0.91 kg (New) ←1.01 kg (Existing model)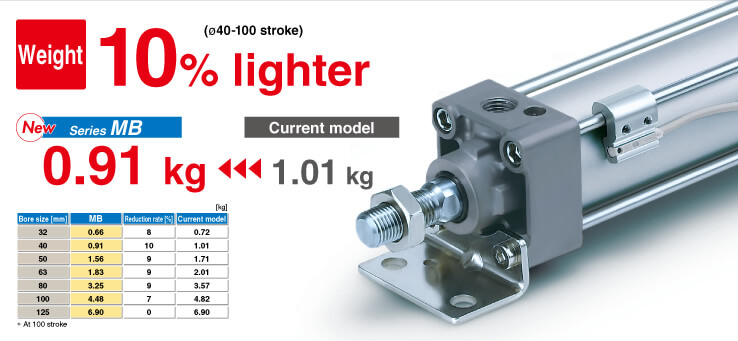 ---
■Non-rotating rod type added. New
Series MBK-Z (Single rod)
Series MBKW-Z (Double rod)
---
■Part numbers with rod end bracket and/or pivot bracket available
Not necessary to order a bracket for the applicable cylinder separately
Note) Mounting bracket is shipped together with the product, but not assembled.

---
■Various mounting bracket options
Suitable mounting brackets can be selected for the installation condition.
Improved amount of mounting freedom