Technical Data

Features
---
■EtherNet Fieldbus Functions
PROFINET (EX600-SPN3/4) and EtherNet/IP™ (EX600-SEN3/4) support the following functions.
・Compatible topologies (Connection configuration)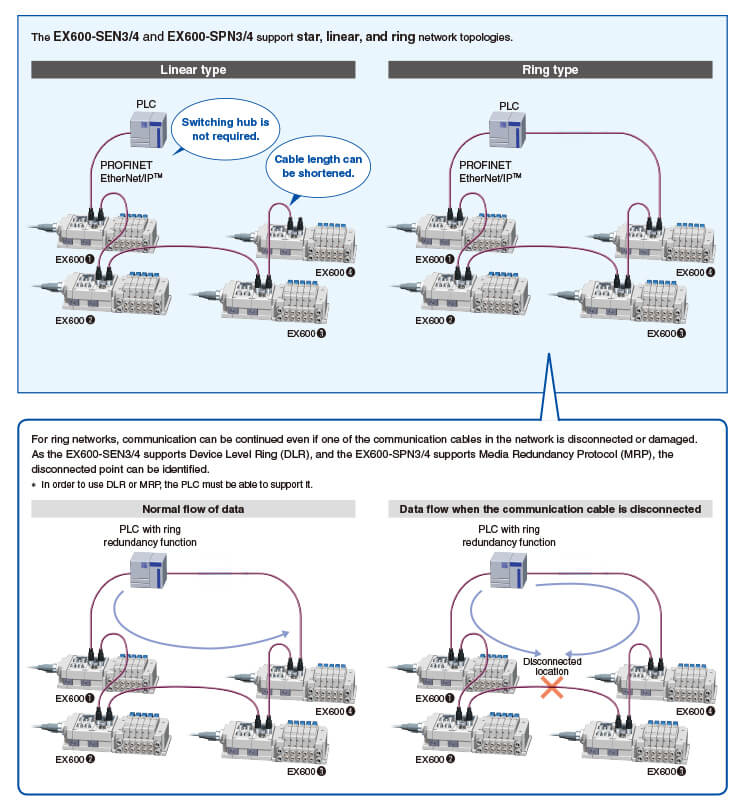 ・Supports the QuickConnect™ function and the Fast Start Up function
・Built-in web server function
The EX600-SEN3/4 and EX600-SPN3/4 have a built-in web server function, which enables status checks, parameter settings (EX600-SEN3/4 only), and forced output of the EX600 using general-purpose web browsers, such as Microsoft Edge.
Start-up of the system and maintenance can be performed efficiently.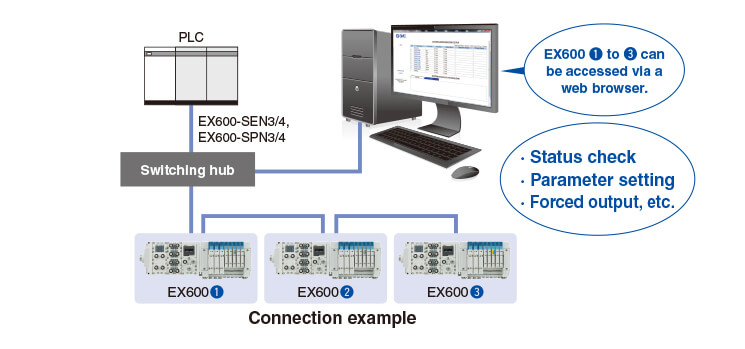 ---
■Latest PROFINET Technology
System Redundancy S2
As the EX600-SPN3/4 supports System Redundancy S2, it can continue communication using the backup controller when the primary controller malfunctions. This allows for the prevention of problems caused by unexpected communication interruption.
* In order to use System Redundancy S2, the PLC must be able to support this function.