DISTRIBUTION BOXE AND ENCLOSURE, DISTRIBUTION BOXES, EXPLOSION-PROOF
WAROM – HRMD91 SERIES EXPLOSION-PROOF DISTRIBUTION PANELS
• Explosion Protection to
EN,IEC
• Can be used in
Zone 1,2,21,22
Class I, Zone 1,2
Division 1, Groups B, C, D
• Flameproof enclosure (Ex d IIB+H2), which can be used as feed distribution equipment in control and distribution system(such as distribution box, switch box of main circuit ,control box, terminal box or motor starting box etc.)
• Copper-free Aluminium Alloy enclosure, powder coated surface.
• Equipped with specialized hinge structure, which can prevent the flameproof joints from damage when opening and closing the box, and greatly prolong the service life of box.
• The boxes can be combined and installed freely to save space and meet the requirements of various distribution systems.
• Special requirements on request.
Specification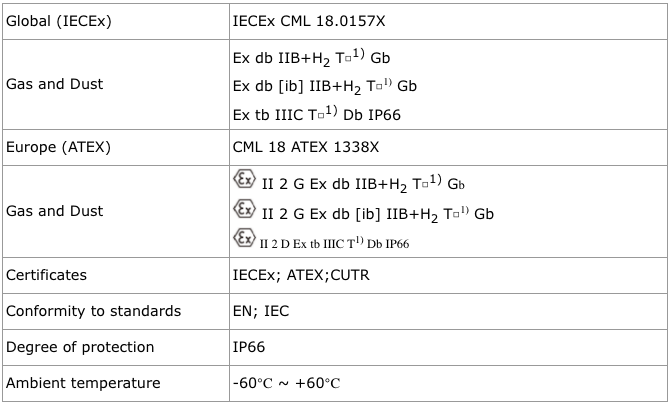 Data