EXPLOSION-PROOF, FLUORESCENT LAMP, LIGHTING
WAROM – HRY51-G/C SERIES EXPLOSION-PROOF LIGHT FITTINGS FOR FLUORESCENT LAMP
• Explosion Protection to
EN,IEC
• Can be used in
Zone 1,2,21,22
Class I
Division 2
Groups A, B, C, D
• Toughened glass transparent cover, high light transmittance, resistance to high energy impact and thermal fusion.
• Enclosure is formed of stainless steel.
• Built-in electronic ballast, power factor≥0.95.
• LED driver, wide voltage input, CC-CV (constant current – constant voltage) output, power factor≥0.95.
• End of lamp life (EOL) rectification effect protection.
• Emergency functions is available on request.
Specification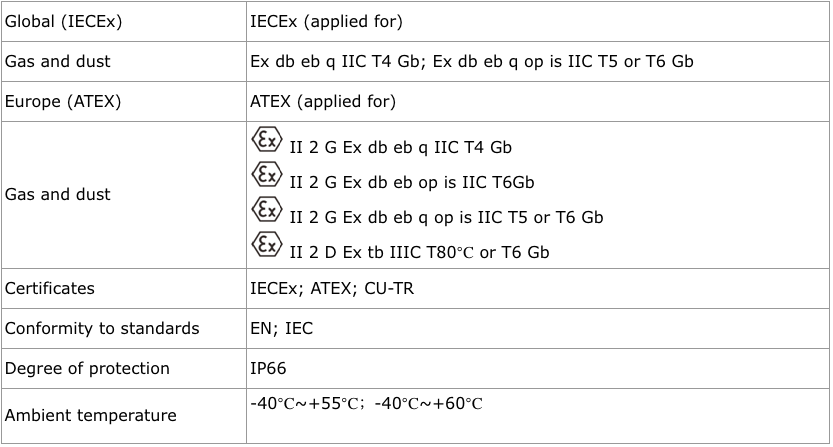 Data